Matthew Fort: Summer in the Islands, An Italian Odyssey. Unbound Press, London, 2017.
Reviewed by Charles Freeman.


Matthew Fort, distinguished writer on food and all the conviviality that accompanies it, fell in love with Italy through its ice cream at the age of eleven. The relationship has lasted and has developed into a deep affection for Italy's peoples and their traditions of fine local cooking. Having traversed the peninsula for Eating up Italy and explored Sicily in Sweet Honey, Bitter Lemons, he embarked, at the age of 67, on a leisurely six-month tour of all the islands off the Italian coast. It did not quite work out as planned: a ruptured Achilles tendon led to his abrupt return to England, but he eventually made it back to complete his visit to every Italian island, with Sardinia and Sicily included.

Italian restaurateurs love a genial and tubby figure who turns up to ask them what they cook best and then enjoys several courses of local specialities. Mr. Fort fits the bill brilliantly. From zuppetta di lenticchie usticese con totani from the fertile soil of Ustica to grigliata mista di suino in Alghero, Sardinia, and ricotta salata al forno, 'salted ricotta that has been baked in the oven and sliced as thin as a communion wafer', matched with a sweet Malvasia di Lipari in Salina off the coast of Sicily, he honours the cucina of wherever he turns up. Fort travels with Nicoletta, his trusty Vespa, and the pair are happy together chugging across the varied terrains thrown up by geology and volcanic eruptions (although of course Nicoletta cannot participate in the feasting). One lady who can is Fort's daughter Lois, who joins him in Giglio and Giannutri, off Italy's western coast. She is "curious, humorous, calm in the face of adversity [unlike Fort], cheerful and determined to enjoy each adventure to the full", so they have happy times together and Fort is melancholy when she leaves. She will reappear in the final chapter when, on her first visit to Venice, they enjoy a beautifully served lunch at the Locanda Cipriani on Torcello. Other companions appear: Lisa, who disrupts Fort's lazy lifestyle on Filicudi and Alicudi with two vast aluminium suitcases and a vigorous programme of walking and swimming.

I was worried at first that one island after another would prove monotonous; but each island is different. Some are crammed with holiday-makers and others with prisons (either abandoned or still functioning), so there is plenty of contrast and enough variety to keep the narrative going. Fort also knows enough history and literature to fill us in on Napoleon on Elba, for example, or the Dukes of Bronte, heirs of Nelson, in Sicily. There is a discursion on the 'pagan' Norman Douglas, whose memoir Old Calabria (1915) extols the wildness of Italy's deep south; and frustration with a German film crew who have taken over Garibaldi's farm on Caprera, depriving Fort of the chance to eat there. He sums up his ambivalent feelings about Garibaldi nonetheless.

I am one up on Fort in that I have a chance, on the tours I lead, to follow up the best restaurants my wife and I discover on our reconnoitring trips. So south of Naples I shall be re-visiting the Tre Olivi at Paestum (this time taking 30 people to lunch there) and the following day I will reacquaint myself with Ristorante Romantica near Teggiano, a small hilltop town where medieval frescoes will be opened up for us in the churches before we leave for the vast Certosa di San Lorenzo in the afternoon. There is no better way of honouring a restaurant than to bring one's friends along for a second bite. I am sure that Matthew Fort would approve.

Charles Freeman is Historical Consultant to the Blue Guides and contributor to many Blue Guide Italy titles. For more on Italian food, try the Blue Guide Italy Food Companion.
"Robert Smyth's Hungarian Wine ... is a really pleasurable wine book and hedonist's travel guide. It would make a great Christmas present for almost anyone who is interested in good wine and travel."
A nice review from wine blogger Quentin Sadler:
A Lovely Wine Book for Christmas
I love wine and I love books and I really, really like books about wine, so when my friend Robert Smyth gave me a copy of his excellent new book I leapt into action and little more than a year later I wrote this review.
Read his full article: https://quentinsadler.wordpress.com/2016/12/16/a-lovely-wine-book-for-christmas/
"Hungarian wine" by Rob Smyth has been awarded a special commendation in the OIV's prestigious prize for the best wine book published in the last year.
The OIV - l'Organisation Internationale de la Vigne et du Vin - is a Paris-based "a scientific and technical" intergovernmental body.
Hungarian wine: a tasting trip to the New Old World is a widely-appreciated approachable and comprehensive introduction to the wines and vines of Hungary.  The special commendation was issued in the OIV's category "Wines and Territories".
Top Paris food critic, Meg Zimbeck of parisbymouth.com, spent €7,000 of her own money to bring you uncompromised reviews of EVERY Michelin 3-starred restaurant in Paris, world centre of haute cuisine.  And not only the nine 3-stars but also five 2-stars and one not yet rated.  Read the Special Report (or just drool over the pictures) here »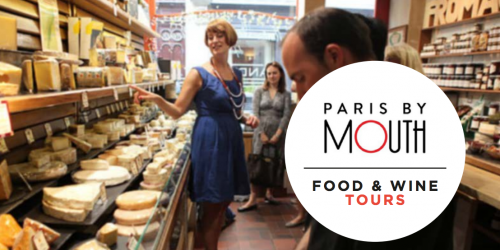 When you next order a Turkish coffee, have look at the glass of water that normally comes with it. If you are lucky, it will have an elegant sweep of curvy gold lines on it. You will easily recognise it: this is a tuğra, a sultan's cipher and now a symbol of Ottoman Turkey. Putting it on glasses is just a fashion. A trip to the bazaar may enable you to come home with a tea set in the tulip shape or just a few plain, elegant water glasses, all emblazoned with tuğras. But what is the origin of the artwork? Opinions are deeply divided though there is a fair chance that the original design goes back well before the Ottomans who brought it to perfection.
There are basically three main parts to a tuğra. The stand, that is the base, contains the name of the sultan, his filiation and the title 'ever victorious' (el muzaffer daima), all in Arabic script; to the left two concentric ellipses  (the eggs) run in parallel lines to the margin of the paper to the right (the arms). Finally three vertical strokes with or without curvy pennants occupy the centre. The vertical strokes seem to hold the key. They may represent the handprint of the sultan or indeed the mark of his three fingers dipped in ink and trailed on the document. Unconfirmed reports speak of one such example in the archives of Ragusa (now Dubrovnik), from the hand of Murat I in the mid-14th century. But some think one should look further back, to the time when the people of central Asia were roaming the steppes with their flocks. Branding or any other way of telling the animals apart, would have been a necessity. According to Raşid-al-Din's historical compilation, the Turkish and the Mongol people used a mark (tamga) both to stamp their decrees and brand their flocks and herds. Each of the 24 Oğuz tribes, the founding fathers  of the Turkish nation, had its own logo, a combination of vertical and other strokes. That's where the arrows come in. Arrows play an important part in early Turkish history as an expression of power. Archery was an important factor in their military success. Oğuz Turks traditionally belonged either to the 'Great Arrow' (Bozok) or to the 'Three Arrows' (Üç Ok); in addition, the election of the early Seljuk sultans apparently included a ritual based on arrows.
With the Ottomans the tuğra (which probably existed at the time of the Seljuks though there are no concrete examples, only text references) became codified as a symbol of power, the sultan's signature. He did not draw it himself: a dedicated school of calligraphers was in charge. As the firmans (the sultan's official decrees) multiplied, the artwork was simplified and standardised while at the same time embellished with the application of gold and colour. With time the sultan's mark made its way onto coins, flags, stamps, passports, official monuments, buildings and warships.
Beyond the Ottoman Empire, tuğras are known in Iran, with the Great Seljuk; in India at the time of the Mongols; and in Egypt with the Mamluks. A unique example not connected to the Turkish community has been traced in the Crimea. In 1836 the governor issued a passport to a Polish doctor on his way to work in Istanbul. It bore the tuğra of Czar Nicholas I, probably modelled after a coin, and was intended to add authority to the document and ensure that Ottoman officialdom would supply the three horses and the necessary assistance to enable doctor Radzionski to reach his destination as soon as possible.
by Paola Pugsley. Paola is currently working on a guide to Cappadocia and central Anatolia. For her other Turkish titles, published digitally by Blue Guides, see here.
We were off with my group from Florence to Prato, where in the cathedral there is the Chapel of the Girdle of the Virgin Mary—not any old girdle, but the actual one that she dropped down to Thomas as she was being assumed into heaven. It is exposed on its feast days from a pulpit, one of the most beautiful and exhilarating creations of Donatello (the original now under cover in the adjoining cathedral museum). After the delight of seeing it, we still had time to fill in and so on the way back we stopped off at the Villa di Castello, one of the original 16th-century Medici villas, once graced by Botticelli's Birth of Venus and now the home of the venerable Accademia della Crusca, the guardian of the purity of the Italian language.
The garden is famous for its extraordinary collection of citrus fruits and it is hardly surprising that this was one of the first stops for Helena Attlee in her absorbing story of citrus growing in Italy. The garden was created in the 1540s by Niccolo dei Pericoli, known to this day by his schoolboy nickname, Tribolo, 'the troublemaker'. He knew what he was up to, making sure that the garden was divided up with walls and lots of shade to provide the perfect temperature for the growing fruit. All this was swept away in the 18th century and the more formal open spaces are now too hot for their produce but the garden still impresses with its hundreds of large terracotta pots and extraordinary array of fruits. They are dragged off in the winter into the garden's limonaia, the lemon house. Many of these limonaie are spectacular buildings in their own right, especially further north among the lemon growers of Lake Garda, where further protective shelter from the cold is needed.
There were only three original species of the citrus genus in Asia, the mandarin, the pomelo and the citron, but they cross-pollinated so easily that hybrids soon formed and flourished even before any fruits arrived in Italy. The citron was the first to appear, in the 2nd century AD, as a mysterious newcomer in that it is ungainly, virtually inedible but exudes a wonderful perfume that suffuses everything that it touches. Lemons, a hybrid between citrons and sour oranges that are themselves a hybrid between a mandarin and a pomelo, arrived in Sicily with the Arabs in the 9th century while pure mandarins only arrived, from China via Kew Gardens, in the 19th century. By then luck and ingenuity had created the extraordinary mix of citrus fruits that made classification a botanist's nightmare—especially as aristocrats delighted in creating as many exotic and grotesque specimens as possible.
The distinct climatic niches of Italy and Sicily fostered their own varieties. If you are looking for the best arancie rosse, blood oranges, you must come to the slopes of Mount Etna, for here the difference in temperature between day and night is at least ten degrees, without which the blood-coloured pigments cannot develop. For the treasured oil of the bergamot, a natural cross-pollination between a lemon and a sour orange, a thirty-five kilometre stretch of coastline in Calabria, where cultivation began in the 17th century, provides the finest in the world, while the Ligurian coast is the home of the small and bitter Chinotto, most usually found as an ingredient of Campari, but now enjoying a revival in its own right.
Inside a limonaia on Lake Garda
Varieties come and go as easier ways of working or developing the land challenge the original traditions and it is only the most skilful gardeners who can keep ancient specimens alive from one generation to the next. Attlee seeks out these dedicated few, some of whom may indeed sustain revivals of vanished species. The curator of the Castello garden, Paolo Galeotti, had a spectacular coup when he spotted a twig sprouting the celebrated bizzarria, a citrated lemon that had vanished without trace for decades. It is now flourishing. Alas, alone and unprepared as my group were, and without the expertise of Helena Attlee or Signor Galeotti at hand, we missed seeing it (and how could I have taken my recent Turin tour members to the excellent Via del Sale restaurant without insisting on their sorbet made from madarino tardivo di Ciaculli, with a flavour 'so intense it could be consumed only in tiny mouthfuls').
It was Goethe who dreamed of the land where the lemon trees bloom and this delightful and informative book is full of the sun, sensuality and scents of Italy. From now on anyone shopping for standard oranges and lemons in their local supermarket will be consumed with guilt at their lack of discrimination. I am not sure whether our excellent greengrocer will be able to source Limone femminello sfusato amalfitano, the distinctive Amalfi lemon, now given protection from outside competitors by the EU, but I have been promised Tagiolini alle scorzette di arancia e limone for supper and, as the summer warms, we might even try the old lemon-growers' trick of trapping flies in a concoction of ammonia with an anchovy added to it. But please may we have a new edition with a sumptuous display of coloured prints so that we can feast our eyes on the richness of these wonderful fruits when winter comes to northern Europe?
Reviewed by Charles Freeman, historical consultant to the Blue Guides.
The Land where Lemons Grow: The Story of Italy and its Citrus Fruit is published by Particular Books, London, 2014.
Parmigiano-Reggiano comes from a strictly defined area: both the cheese and the milk from which it is made are produced only in the provinces of Parma, Reggio Emilia, Modena and Mantua, by a consortium of 600 small dairies. The cows graze in open pastures or are fed locally-grown fodder, and all-natural fermenting agents are used to give the cheese its particular flavour and texture.
Today, as eight centuries ago, the process is the same: milk, fire, rennet and the skill and knowledge of cheese masters are the basic ingredients. The giant truckles are aged naturally for at least a year (usually two years or more), all the while being brushed and turned, and inspected daily to check that they match up to strict consortium standards.
Parmigiano-Reggiano is a DOP (Designazione d'Origine Protetta) product, which means it meets special EU quality standards. If buying a truckle (or, more likely, part of one), you should look for ID markings on the rind: the words PARMIGIANO REGGIANO, the identification number of the dairy, the month and year of production, the acronym DOP in pin-dot stencil.
Real Parmigiano-Reggiano is straw-coloured and the colour is always uniform throughout the cheese. Inside, the cheese forms long, thin flakes radiating from, or converging towards, the centre. The internal mass tends to be soft, minutely granulated, and dotted with barely visible holes. Although these traits remain constant, it is still possible to detect differences between individual cheeses. As is the case with any hand-made product, each truckle has a touch of individuality.
Explore Parma, Reggio Emilia and Modena with Blue Guides' new ebook on the region of Emilia Romagna. See here for details.
'Yes,' said Lucy. 'They are lovely. Do you know which is the tombstone that is praised in Ruskin?'
[…] 'I like Giotto,' she replied. 'It is so wonderful what they say about his tactile values.'
These famous words are uttered in the church of Santa Croce in Florence, by Lucy Honeychurch in E.M. Forster's A Room with a View. When he published it, in 1908, the hopeful middle classes in Britain and the US all dreamed one day of going to Florence, to follow in Lucy's footsteps. Many would have recognised, with a frisson of delight at their own erudition, that 'tactile values' is a quote from Bernard Berenson. And for decades this persisted. Everyone wanted to find out the answers to the same questions that bothered Lucy. And travel publishers brought out guide after guide to help them, earnestly describing fresco cycles, assisting the eager visitor to view with understanding what needed to be viewed and understood.
Today that mould has been broken. Tactile values can go hang. Not that human nature has changed; it cannot. Travellers still dream of going to Florence and they are still anxious to see and to experience. They are as delighted as ever—as thrilled as Lucy was—to get a personalised guided tour and to tell everyone back home.
But not in Santa Croce. The Peruzzi Chapel doesn't have the glamour it once had. Far better would be if the maitre d' at Enoteca Pinchiorri, thrice Michelin starred, were to rush forward, usher you to an excellent table, whisk the menu from your hands and offer to concoct a personalised gastro tour, just for you.
So yes, it's still all about wanting to emulate the heroes of our age and to be admired in our turn as members of some charmed inner circle. Lucy and her culture-hungry counterparts were aping the patrician Grand Tourists of the previous century, who had wanted art and sculpture. Lucy joined them, wanting art and sculpture too. But today our heroes have changed. They are no longer aristocrats and aesthetes with cabinets full of Tuscan bronzes or walls adorned by Renaissance artists with breathtaking brushwork. They are TV chefs with Mediterranean herb gardens and nifty knife work. When we go on holiday, we don't hang upon the words of Berenson. Few may need to know which was the tombstone admired by Ruskin. People are traversing Italy as much as ever, but with Plotkin, not Ruskin, as their mentor.
Food, after all, is universal. Everyone eats. And now too, unlike 50 years ago, the travelling, vacationing classes do their own cooking and housekeeping. Food is a levelling, absorbing subject. Suddenly, for the mass of travellers, Giotto's pigments are not half so interesting as Maestro Giorgio's condiments.
For the Blue Guide Italy Food Companion, a handy guide to help you negotiate any menu (and available in print or as a downloadable app), see here. Fred Plotkin's Italy for the Gourmet Traveler is published by Kyle.
---