– in praise of the mighty Blue Guides: Harry Mount's article in the Daily Telegraph »
Flawless, beloved by fictional murderers, and 100 years old – in praise of the mighty Blue Guides
"It's the first thing I pack – long before my passport and toothpaste. No trip is complete without one of my battered Blue Guides"
"Hungarian wine" by Rob Smyth has been awarded a special commendation in the OIV's prestigious prize for the best wine book published in the last year.
The OIV - l'Organisation Internationale de la Vigne et du Vin - is a Paris-based "a scientific and technical" intergovernmental body.
Hungarian wine: a tasting trip to the New Old World is a widely-appreciated approachable and comprehensive introduction to the wines and vines of Hungary.  The special commendation was issued in the OIV's category "Wines and Territories".
Top Paris food critic, Meg Zimbeck of parisbymouth.com, spent €7,000 of her own money to bring you uncompromised reviews of EVERY Michelin 3-starred restaurant in Paris, world centre of haute cuisine.  And not only the nine 3-stars but also five 2-stars and one not yet rated.  Read the Special Report (or just drool over the pictures) here »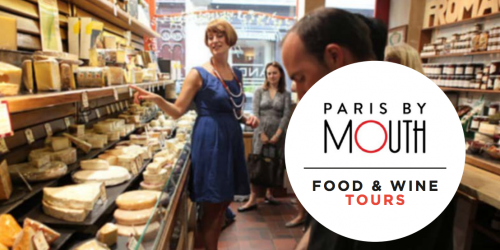 In their January 2015 issue and describing it as a "surprise hit", leading consumer magazine Which? ranked Blue Guides second overall (after Dorling Kindersley) in its global guide books ranking, based on 3,044 reader experiences.
Needless to say, our authors and editors, who spend thousands of hours researching and writing the Blue Guides, were less surprised ...
We have Blue Guide Literary Companions to Rome, Venice and London.
Books reviewed on these pages:
Rome
Al Dente, Madness, Beauty and the Food of Rome by acclaimed food writer David Winner.
Also David Watkin's The Roman Forum - have archaeologists ruined it?
Whispering City: Rome and its Histories by RJB Bosworth.
Constantine: Unconquered Emperor, Christian Victor by Paul Stephenson.
Full Circle: How the Classical World Came Back to Us by Ferdinand Mount.
Nothern Italy
The Pike, Lucy Hughes-Hallett's "biography of the extraordinary Italian poet, and—well one can hardly begin to say what else—Gabriele d'Annunzio".
Sicily
Inspector Montalbano and the works of Andrea Camilleri.
Venice
The Politics of Washing, Real Life in Venice by Polly Coles "exploring the 'political' challenge of how far a newly arrived resident can pull out their underwear (and which garments) on a backstreet (backcanal?) Venetian washing line" compared to William Dean Howells' classic, Venetian Life.
City of Fortune, How Venice Won and Lost a Naval Empire by Roger Crowley.
Ruskin on Venice by Robert Hewison.
Background reading recommended Blue Guide Venice author Alta Macadam: Venice »
Tuscany
The Man of Numbers: Fibonacci's Arithmetic Revolution. Keith Devlin on Pisa's 13th century mathematical genius.
Blue Guide Florence recommended background reading: Florence »
Italy
The Land where Lemons Grow, the Story of Italy and its Citrus Fruit by Helena Atlee.
Britain
Under Another Sky, Travels in Roman Britain by Charlotte Higgins.
Greece
Patrick Leigh Fermor by Artemis Cooper.  Is the the real Patrick Leigh Fermor?
India
Delhi: Adventures in a Megacity by the author of Blue Guide India, Sam Miller.
Istanbul
Orhan Pamuk and other reading recommended by our historical consultant Charles Freeman: Istanbul »
---