Monday in Milan was forecast to be the "apex" of Northern Italy's recent stormy weather.  It did not disappoint, with poor light, driving rain and strong winds. Not an ideal morning to find oneself exposed to the elements armed only with a €3 folding umbrella, much of the time blown inside out, in the 45-minute line zigzagging across the piazza to enter the Duomo.  But such are the exigencies of Blue Guides research, and the deadline for the important new Blue Guide Lombardy--finally completing the enormous task of updating Blue Guide Northern Italy region by region--looms.

After the calm inside the Duomo had helped revive the soggy and flagging spirits, something stronger was required. As you leave the cathedral from its west end, you see a welcoming sign--CAMPARI--across the piazza on your right.  It marks the famous Camparino in Galleria bar, first opened by Davide Campari in 1915, a shrine to the sticky, herbally-bitter red stuff beloved of cocktail aficionados the world over.

On arrival, we are ignored by the staff. Hopefully entering the pretty seated area to the right, we are told by the waitress that the sole remaining empty table is only to be sat at by parties of four--we constitute an inadequate two. Back in the airy and elegant bar area, which doubles as a holding pen, a brisk, waistcoated gentleman, who seems to be in charge and holds sway from behind a high till, promises to help but then disappears. Fortunately, a smart barman comes to our aid with two Campari and sodas (he is later rebuked for this by his colleague at the till, as we should have paid first).  The drinks are excellent: ice cold Campari stored at sub-zero temperatures is unctuously poured into narrow tall chilled glasses. Then soda water, also ice cold and very fizzy, is piped in at sufficient pressure to create a foam on top, with proportions of around 2 measures of Campari to 3 of soda. No ice is added to dilute and detract from the pleasure. Olives and so on are liberally available from the bar. Delicious and a reasonable €11 for two.

But could it have been better?  In the spirit of intrepid Blue Guides enquiry we head a hundred yards up the Via dei Mercanti to the brand new Starbucks--the first in Italy, dubbed (I presume by the company) "the most beautiful Starbucks in the world" and designated a "Roastery".  It has been inserted into the attractive Palazzo Delle Poste building on Piazza Cordusio. A Campari and soda? "Of course", the smiling greeter who smilingly greets us at the door replies, directing us upstairs past enormous and impressive pseudo-industrial machinery, maybe connected to coffee roasting (or is it mail sorting--this was a post office?) to the bar in the gallery at the back.  We perch on stools and a helpful mixologist promptly takes our order. Not much happens for a bit. When the drinks arrive they are "on the rocks". And the "rocks" are not just a couple of ice cubes in the bottom of a tumbler, the drinks have been poured over large glasses brim-full of ice.  This time €20 for two, plus green olives and cheese. The design of the internal space is bold, the resulting effect reminiscent of the more high end bits of airport retail.

The verdict: well dear reader, while wishing Starbucks well with their vision and congratulating them on their service and the buzz of their new venue, you will not be surprised that the Blue Guides goes for Camparino, for its atmosphere, decor, history, sense of place and quality of drinks every time.  Even the staff turned out friendly eventually, and while we do not anticipate a global roll-out with Camparinos in every shopping mall and main square on the planet any time soon, well, maybe it's better that way …

A.T.

Blue Guide Lombardy, Milan and the Italian Lakes will be available from early 2019.
The real highlight of Brescia, capital of the Lombard province of the same name, must be its recently re-opened Pinacoteca Tosio Martinengo - one of the best provincial art museums of the world. But to read about that you will have to buy the new Blue Guide Lombardy, Milan and the Italian Lakes, available from early 2019. For now you will have to satisfy yourself with food and drink highlights from a recent research visit to this excellent and under-rated city and its environs:
Bars
Chinotto: cool bar with tables outside on the pedestrianised Corso Palestro, itself an extension of the attractive broad Corso Zanardelli with a double arcade all along its north side. Chinotto prides itself on the best pirlò in town - the local variant of spritz made not with the ubiquitous Aperol but with Campari, also a Lombard product. Ideal for an early evening sharpener. Corso Palestro, 25122 Brescia BS
Bar in the Hotel Vittoria: the stately Hotel Vittoria is Brescia's grand hotel, on the other side of the elegant colonnaded rationalist block that forms one side of the Piazza Vittoria with its red marble pulpit built for Mussolini to address the crowds, and from the 30s to the 50s start and finish of the glamorous Mille Miglia car race to Rome and back.  The Hotel has a stylish bar, grand inside and relaxed outside under the arcade, recommended for its ambience and cocktails and the barman's knowledge of the new wave of artisanal vermouths from this, the heart of vermouth country. Via X Giornate, 20, 25121 Brescia BS
Restaurants
Brescia
La Vineria: Good quality, somewhat more inventive than standard restaurant fare.  Classical and friendly atmosphere, don't be put off by the small and empty ground floor visible from the arcaded street front: this does not mark a lack of support for this local institution but the fact that most guests opt for its busier, larger basement. Via X Giornate, 20, 25121 Brescia BS
Trattoria Al Fontenone: Traditional trattoria, good quality and unfussy. Via Dei Musei 47/a, 25121 Brescia BS
Il Nazareni: You might not have come to Northern Italy for Palestinian cooking, but this busy and fashionable new restaurant is a local favourite.  Clean and fresh hummus, taboulé, parsley salads etc. Via Gasparo da Salò, 22, 25122 Brescia BS
Monte Isola on Lake Iseo
Trattoria Pizzeria Bar Ai Tre Archi: a waterfront eatery in a seasonal tourist destination is risky. Ai Tre Archi--"at the three arches"--is unpretentious, on our visit the food was local and good, the white wine by the carafe excellent and the service friendly. via Peschiera Maraglio 170/n, 25050 Monte Isola BS
Salò on Lake Garda
Trattoria-Bar Cantinone: One (narrow) block back from the lake, traditional and genuine, including fish dishes from local lake fish (the fish antipasto was excellent). 19, Piazza Sant'Antonio, 25087 Salò BS
A.T.
View of Sauris di Sotto. Photo: Johann Jaritz.
Visitors to the holiday resort of Forni di Sopra in the Carnic Dolomites, close to the source of the Tagliamento river, will be surprised to see that there is not much of a river in town. This is because a large proportion of the water is tapped at source and piped along an 18km tunnel bored in the rock to the northeast, to Sauris/Zahre (Friuli), to help fill an artificial lake which powers a hydroelectric plant completed after WW2. The dam—and more than that the all-weather motor road required for the building process (both engineering feats at the time)—marked the end of the isolation of Sauris, a settlement scattered on a plateau some 1200–1400m above sea level.
Before the road was built, access was severely restricted; indeed it was total isolation in the winter months up until the early 1950s, when as soon as it was practicable at the end of winter, an athletic carabiniere would be dispatched on foot all the way to Sauris from Forni di Sopra to check up on the community. Unlike the other Dolomites villages that used to make a living by dairy farming and kept their cows in the valleys in winter, moving them to the high pastures (malghe) in the summer, the people of the alpine plateau (then as now in the low hundreds) overwintered at high altitude and it must have been hard.
They lived in isolation for months but they are still here to tell the story. Indeed, as Sauris re-invents itself as a successful year-round holiday resort and purveyor of speciality foods, it is also going back to its roots, which sheds some light on the origins of such a challenging lifestyle.
The key is the language. Centuries of isolation have preserved the 'Lingua Saurana', which is now recognised by the Italian state as a separate language. You may not hear much of it spoken these days (apparently it is mainly used within the family) but it has its own museum (in Sauris di Sotto; open in the summer Mon, Thur, Fri 10–12 & 4–6; Sat and Sun 10–12 & 3–6), choir, publications, poetry and liturgical texts and it is taught in the local school, though after the first wave of enthusiasm it is now no longer compulsory, just an option. Eminent philologists have pored over it. A variant of German, it has over the centuries incorporated some of the local Friulano from the neighbouring valleys and a number of German elements from across the mountains; its roots, however, are further away, in southern Bavaria; it is a form of the Mittelhochdeutsch of the 13th century. Documents (unfortunately lost in a fire) testified to a community from 1280. According to local lore, the founding fathers were a couple of stray soldiers/deserters who abandoned the wars that were ravaging Europe and embraced extreme dairy farming. They had with them some relics of St Oswald, which fostered pilgrim traffic and accounts for the dedication of the present church. (Quite what Durham Cathedral, which boasts the complete body of this 7th-century Northumbrian saint, makes of the matter is not known.)
Today the Sauris plateau is for the discerning. There is no through traffic, which means the only visitors are people that chose to negotiate the winding road from Ampezzo; but one is richly rewarded. The endless meadows are wonderful, the air is the cleanest ever, the water is like nowhere else. Sauris has re-invented itself out of these unique attributes. Pork is cured here and prosciutto di Sauris is now a recognised delicacy. Beer in the characteristic white bottles requires no pasteurisation; it has a growing number of devotees. Whether the Saurians will be able to revive the local art of weaving (flax, hemp and wool), with the women preparing the thread and the men doing the weaving, remains to be seen. Presently good food is at the forefront and one would be well advised to pay a visit in the summer, especially at weekends in July and August, to sample it at the open-air market.
by Paola Pugsley, author of Blue Guide Aegean Turkey: From Troy to Bodrum.
Blue Guide Sicily author Ellen Grady has some updates from Syracuse, where, on the island of Ortygia, the old city, there's a useful new Tourist Infopoint just behind the cathedral, at Via Minerva 4. It has up-to-date information on opening hours of the museums and the archaeological sites in Syracuse and the area of Noto. There is also a shop offering local crafts.

While visiting Syracuse, don't miss the Paolo Orsi Archaeological Museum. On the upper floor, a look at the Greek and Roman statuary in Section D is always worth your time. In Section F, the interesting Late Antique section is now complete, with a permanent and beautifully displayed exhibition of early Christian frescoes, epigraphs, reliefs and artefacts from the local catacombs. This surprisingly extensive system of underground tunnels and caves served as a place for burials, but also for practising the forbidden cult of Christianity.

If you're in a car, head south from Syracuse to the charming fishing village of Marzamemi (an hour's drive) for lunch or dinner at La Cialoma. Our recommended restaurant is now listed in the Michelin Guide for Italy. You can eat either in the square, or on the terrace overlooking the sea and the old tuna fishery. The fish dishes are always good, especially if accompanied by Lina's organic house wine, which is cloudy, white and slightly fizzy. Local strawberries are perfect when in season, or you could try sheep's milk ricotta with a sauce of vino cotto, reduced wine. La Cialoma is open daily for lunch and dinner from April to October; in winter for lunch only, except at weekends.


Matthew Fort: Summer in the Islands, An Italian Odyssey. Unbound Press, London, 2017.
Reviewed by Charles Freeman.


Matthew Fort, distinguished writer on food and all the conviviality that accompanies it, fell in love with Italy through its ice cream at the age of eleven. The relationship has lasted and has developed into a deep affection for Italy's peoples and their traditions of fine local cooking. Having traversed the peninsula for Eating up Italy and explored Sicily in Sweet Honey, Bitter Lemons, he embarked, at the age of 67, on a leisurely six-month tour of all the islands off the Italian coast. It did not quite work out as planned: a ruptured Achilles tendon led to his abrupt return to England, but he eventually made it back to complete his visit to every Italian island, with Sardinia and Sicily included.

Italian restaurateurs love a genial and tubby figure who turns up to ask them what they cook best and then enjoys several courses of local specialities. Mr. Fort fits the bill brilliantly. From zuppetta di lenticchie usticese con totani from the fertile soil of Ustica to grigliata mista di suino in Alghero, Sardinia, and ricotta salata al forno, 'salted ricotta that has been baked in the oven and sliced as thin as a communion wafer', matched with a sweet Malvasia di Lipari in Salina off the coast of Sicily, he honours the cucina of wherever he turns up. Fort travels with Nicoletta, his trusty Vespa, and the pair are happy together chugging across the varied terrains thrown up by geology and volcanic eruptions (although of course Nicoletta cannot participate in the feasting). One lady who can is Fort's daughter Lois, who joins him in Giglio and Giannutri, off Italy's western coast. She is "curious, humorous, calm in the face of adversity [unlike Fort], cheerful and determined to enjoy each adventure to the full", so they have happy times together and Fort is melancholy when she leaves. She will reappear in the final chapter when, on her first visit to Venice, they enjoy a beautifully served lunch at the Locanda Cipriani on Torcello. Other companions appear: Lisa, who disrupts Fort's lazy lifestyle on Filicudi and Alicudi with two vast aluminium suitcases and a vigorous programme of walking and swimming.

I was worried at first that one island after another would prove monotonous; but each island is different. Some are crammed with holiday-makers and others with prisons (either abandoned or still functioning), so there is plenty of contrast and enough variety to keep the narrative going. Fort also knows enough history and literature to fill us in on Napoleon on Elba, for example, or the Dukes of Bronte, heirs of Nelson, in Sicily. There is a discursion on the 'pagan' Norman Douglas, whose memoir Old Calabria (1915) extols the wildness of Italy's deep south; and frustration with a German film crew who have taken over Garibaldi's farm on Caprera, depriving Fort of the chance to eat there. He sums up his ambivalent feelings about Garibaldi nonetheless.

I am one up on Fort in that I have a chance, on the tours I lead, to follow up the best restaurants my wife and I discover on our reconnoitring trips. So south of Naples I shall be re-visiting the Tre Olivi at Paestum (this time taking 30 people to lunch there) and the following day I will reacquaint myself with Ristorante Romantica near Teggiano, a small hilltop town where medieval frescoes will be opened up for us in the churches before we leave for the vast Certosa di San Lorenzo in the afternoon. There is no better way of honouring a restaurant than to bring one's friends along for a second bite. I am sure that Matthew Fort would approve.

Charles Freeman is Historical Consultant to the Blue Guides and contributor to many Blue Guide Italy titles. For more on Italian food, try the Blue Guide Italy Food Companion.
To see more details about this book, check the Amazon links below.
"Robert Smyth's Hungarian Wine ... is a really pleasurable wine book and hedonist's travel guide. It would make a great Christmas present for almost anyone who is interested in good wine and travel."
A nice review from wine blogger Quentin Sadler:
A Lovely Wine Book for Christmas
I love wine and I love books and I really, really like books about wine, so when my friend Robert Smyth gave me a copy of his excellent new book I leapt into action and little more than a year later I wrote this review.
Read his full article: https://quentinsadler.wordpress.com/2016/12/16/a-lovely-wine-book-for-christmas/
"Hungarian wine" by Rob Smyth has been awarded a special commendation in the OIV's prestigious prize for the best wine book published in the last year.
The OIV - l'Organisation Internationale de la Vigne et du Vin - is a Paris-based "a scientific and technical" intergovernmental body.
Hungarian wine: a tasting trip to the New Old World is a widely-appreciated approachable and comprehensive introduction to the wines and vines of Hungary.  The special commendation was issued in the OIV's category "Wines and Territories".
Top Paris food critic, Meg Zimbeck of parisbymouth.com, spent €7,000 of her own money to bring you uncompromised reviews of EVERY Michelin 3-starred restaurant in Paris, world centre of haute cuisine.  And not only the nine 3-stars but also five 2-stars and one not yet rated.  Read the Special Report (or just drool over the pictures) here »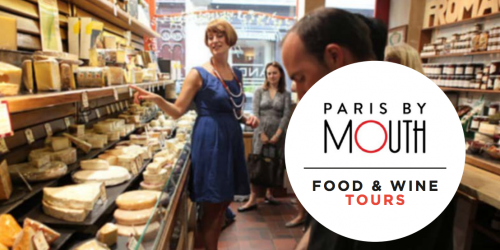 ---